A Solidor door is a fantastic way to modernise your home. Split into three collections, there are styles to fit every kind of home. With such a variety of designs and colours there is always a design for you.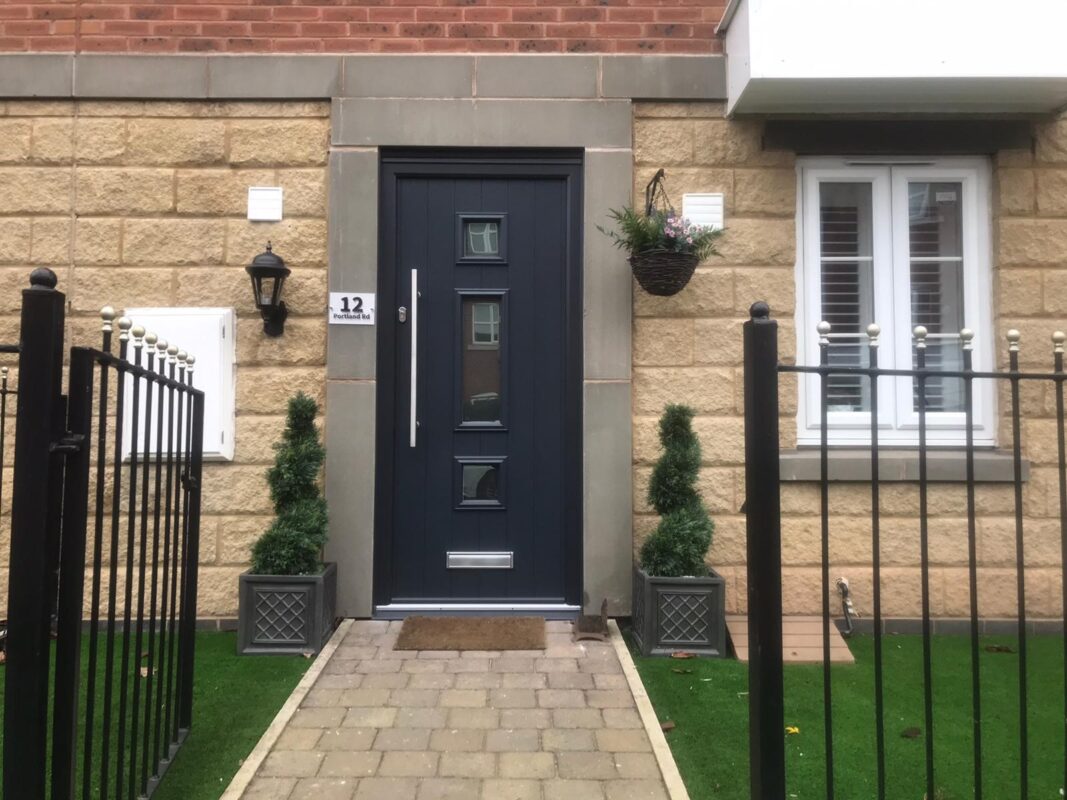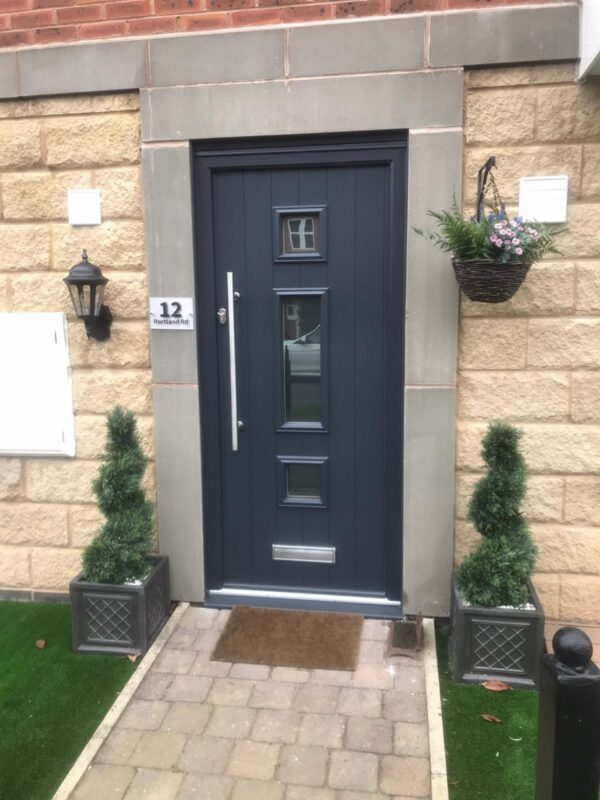 This customer has a very sleek and modern home, this is why the perfect front composite door for them was from Solidor's Italia collection. The anthracite grey compliments the satin glass well. The beautiful brushed aluminium hardware is the perfect finishing touch. This door was fitted with a thumb turn lock supplied by Ultion.
---
Ultion Information
We use Ultion's Diamond standard cylinders in each of our doors due to them being hidden attack locks. This means when a Ultion lock detects an attack, it activates lockdown mode, lockdown mode is initiated by a hidden firing pin in Ultion's core.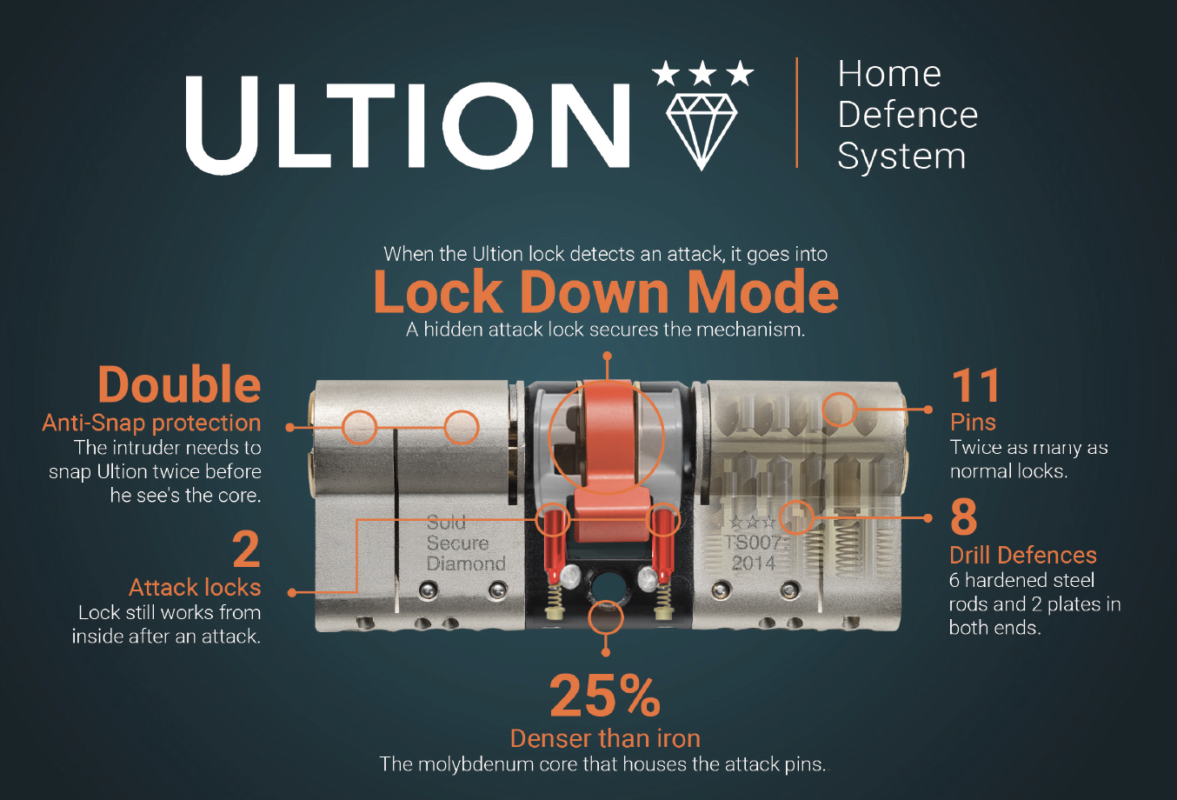 Ultion are super confident with their locks, so much so that they offer a £1000 guarantee. Also should a burglary happen within 10 years of having the lock installed and entry was achieved by the lock snapping, they will pay you £1000. Every Ultion lock has a unique key. This means Ultion keys can only be copied by high standard, approved, specialist locksmiths.
---
If you like this why not design your own door here to receive your own free no obligation quote, and begin your home transformation today. Doing this takes five minutes and we take care of the rest.
---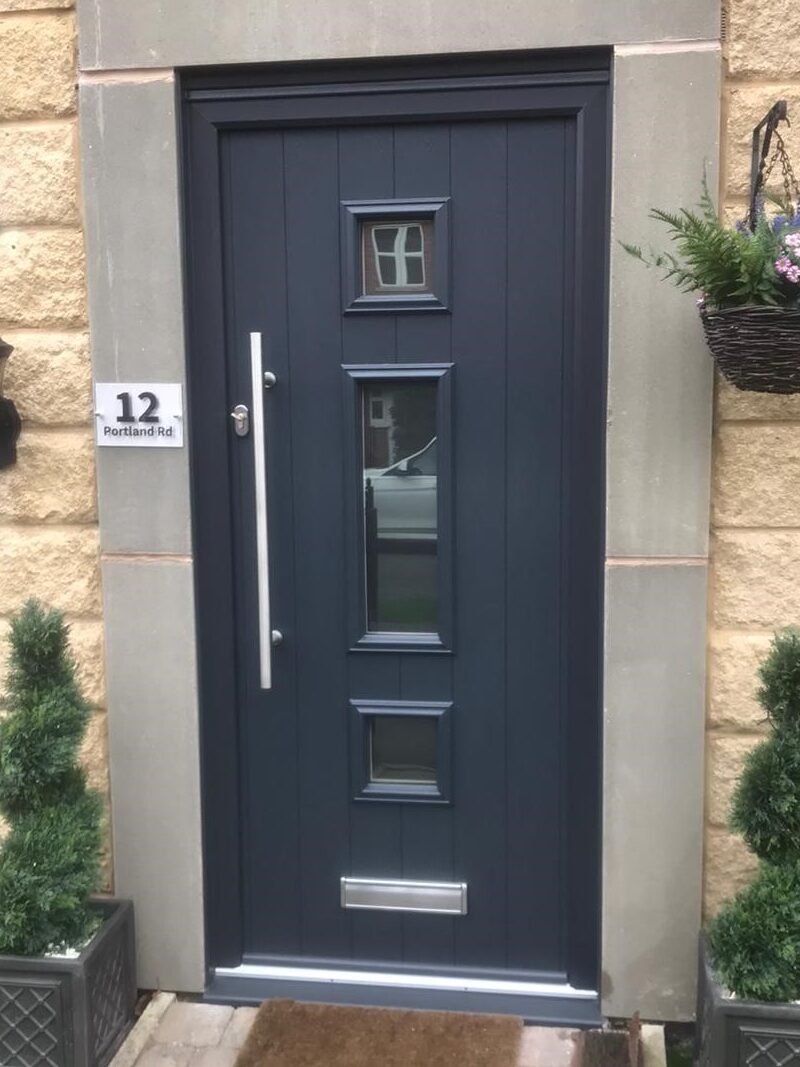 Solidor Door
This Genoa style door completed the homes modern look. The satin will let sunlight shine through whist ensuring your privacy. Brushed aluminium hardware completes the door with a polished and finessed look.
---
You can design your dream Solidor here today on our website. Solidor has something for everyone and you are guaranteed to find a style the fits your home.